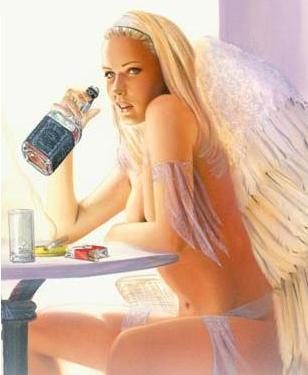 I`ve had enough wine this evening...
Some of my troubles seemed thousands of miles away, but something told me this wasn`t true...
Even when I think about that now, it hurts. After all this time it still hurts. Does he think of me sometimes, of how it feels to be me? Two hours ago I would have said "no, of course no" but that was two hours ago. What this is all about? Well.. I`ll let you know as soon as I have anything to tell you.
He is very romantic now, very... what`s the word? - Passionate, yes, passionate. Sounding a little annoyed.
My mind is trying to come to terms with all that had happened to me over the last day. It certainly can`t make me feel worse than I do already. I kept looking at him as if he was someone I had never met before, someone I had never really seen before! I didn`t want it to happen, but I had him in my power. Women are strange, don`t you find?
I never promissed him anything. Stop behaving like a lovesick frog! It`s strange this feeling of hapiness, it doesn`t seem right somehow. It`s like an illness, an addiction, a need, he couldn`t control. It`s so fun to see him go crazy over me, you know.. And however much I tell myself that, much I understand that I`ve done something terribly wrong.
Would I like a vodka or something? I think I`m going to need it...